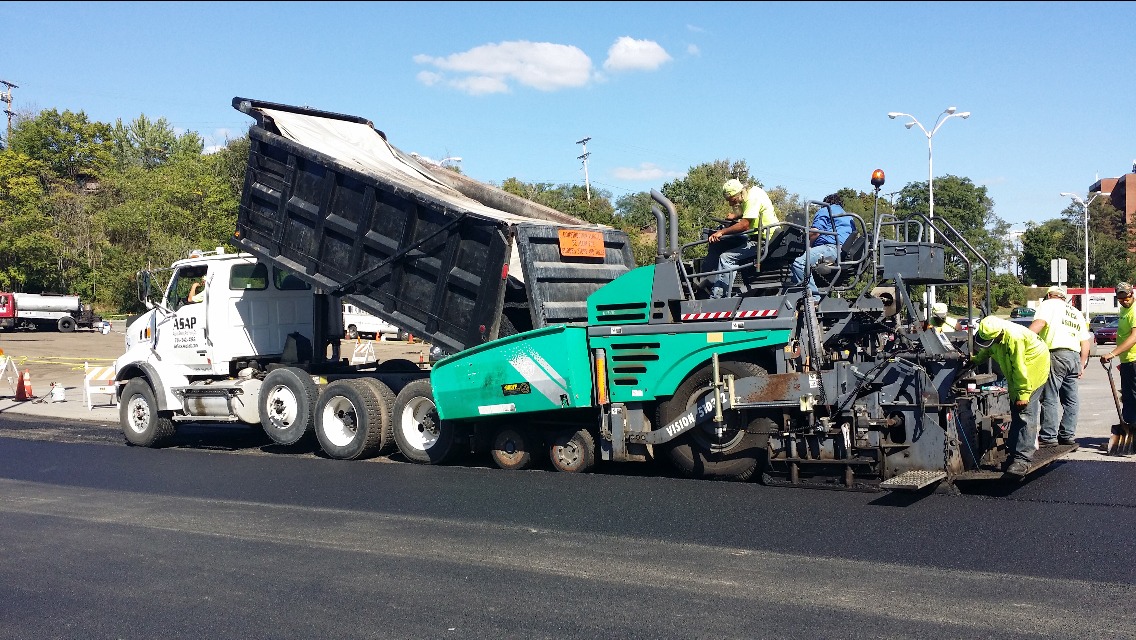 Call our company for a recommendation or a proposal on an asphalt overlay/resurface. Our experienced asphalt kickin crew will have your blacktop prepared, repaired and resurfaced in virtually no time at all. Our technical knowledge and a dedication to safe, quality work are the attributes that lend to our success and ensure your satisfaction. We will finish on time, and on budget. So give us a call today and schedule your free consultation.
When you notice that your blacktop surfaces are suddenly cracking, developing dimples or growing patches of grasses and weeds, it may be time for an overlay/resurface. Regular maintenance and sealing will keep your asphalt performing as it should. However, harsh weather, ultra violet rays, petrol chemicals and regular, heavy traffic will all eventually begin to take its toll on your blacktop. The important thing to keep in mind, when the effects of wear appear, is that the sooner the defects are treated the better. Resurfacing is a viable option, so long as you take immediate action whenever defects occur, and so long as the foundation of the blacktop is solid and capable of maintaining the load of the asphalt structure. Here is a general rule of thumb:
If more than 40% of the blacktop surface is affected by cracks, etc., it is advisable to overlay/resurface your asphalt as opposed to performing simple repairs.
If more than three-quarters of the blacktop are showing signs of damage, it may be too late for resurfacing and a complete replacement may be needed.
Q: What happens during the resurfacing process?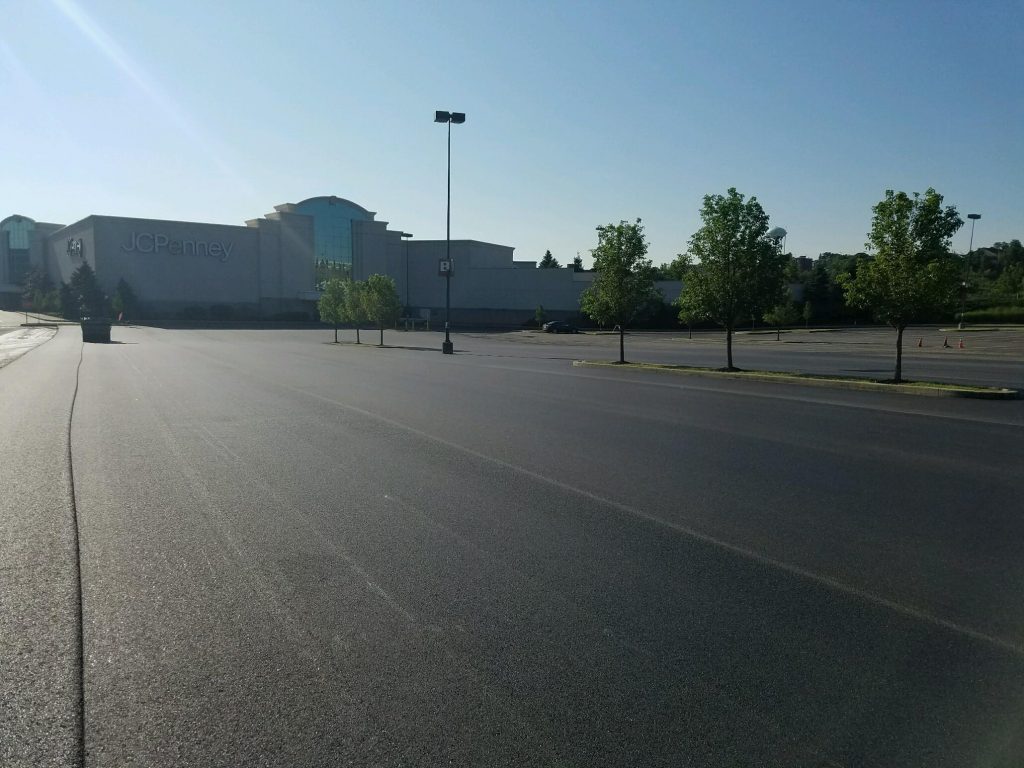 A: When we resurface your asphalt, we will clean the existing surface of any debris, and will repair any surface defects as necessary. Once the surface is prepared, we will install a liquid tack coat to ensure a proper bond of the new asphalt. We will then machine install a new layer of asphalt and roll it to the proper compaction. After the new blacktop is laid, we will repaint any necessary lines and create the appropriate handicap access points and parking spaces to keep your property in compliance with the ADA. We can handle every aspect of your asphalt's resurfacing, from start to finish.
If the blacktop of your commercial property has fallen into disrepair, call our reliable team today to schedule your free estimate for resurfacing. We can transform your asphalt with professional efficiency.